Affordable Construction Toilets
CONSTRUCTION TOILET HIRE
Affordable construction toilets for hire
Portable, simple-to-setup toilets are a great way to ensure that construction workers have access to basic sanitary facilities. Many years of study have gone into discovering new ways to improve sanitation. In response, chemical toilets have evolved as a dependable and cost-effective portable sanitation solution that can aid construction site employees.
Portable toilets provide ease of use and accessibility on construction sites. Easy to offload, setup and relocate.
On building sites, having access to portable toilets is helpful for maintaining the required levels of sanitation and cleanliness. Since they are self-contained, portable toilets do not require any connections to the ground, septic tanks or pipes leading to treatment facilities.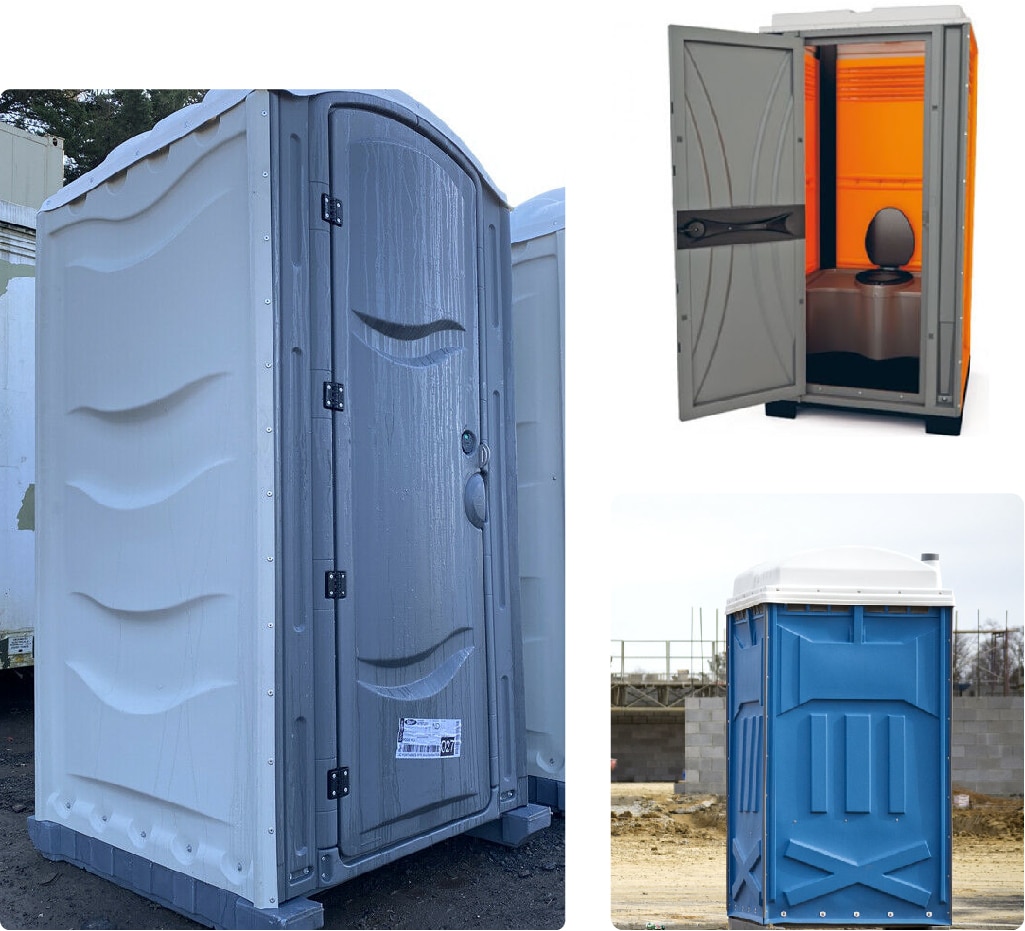 According to the National Building Regulations and Building Standards Act, all South African contractors are obligated to provide their employees with access to toilet facilities.
This is a legal requirement. When it comes to employing portable chemical toilets, a good rule of thumb is that you need one toilet for every seven employees who are working a 40-hour week.
Online Booking/Enquiry
ONLINE BOOKING AND ENQUIRIES - CLICK BELOW
What is a builder's toilet?
A portable toilet works by flushing away waste in the same way that a regular toilet does. Rather than going into the sewer, the waste is stored in a holding tank that is located beneath the seat. Because the waste must remain in the tank until it is emptied, chemicals are added to the tank in order to reduce odours, facilitate the breakdown of waste and eliminate germs. To ensure the highest possible level of cleanliness, the flushing mechanism of a portable toilet is typically operated by a foot pump. The water is forced to circulate within the tank thanks to the use of pressure, after which it is sent to the toilet via a conduit. This system is driven by pressure.
CONSTRUCTION TOILET HIRE
Why choose our site toilets?
The portable toilet that we use on construction sites is durable enough to endure strong gusts of wind despite its low weight. They are constructed with ventilation in mind, featuring vents in the roof as well as specialised vent pipes leading from the toilet tank all the way up to the roof. This allows for the extraction of odours and their subsequent expulsion upwind.
We offer portable toilet rental services at the most competitive rates and with products of the highest possible standard. In addition, we make it a priority to fulfil and even go beyond the requirements set forth by our customers regarding the quality of the service they receive. All oiut toilets are serviced once a week, minimum.
We maintain an inventory of temporary storage structures for construction sites. We provide sheds made of corrugated iron in a variety of sizes and configurations, including:
construction sites (4.2m x 2m & 3.2m x 2m)
locations protected by security guards (1.5m x 1.5m)
How much does it cost to hire a construction toilet?
Some service providers estimate that the typical monthly cost of renting a construction portable toilet will range from R1100 to R1500, with pricing differences occurring due to factors such as delivery, location, amenities and servicing charges. The most important factor in deciding how much it costs to hire portable toilets is the cost of transport and service. The costs of unit maintenance, cleaning and site delivery account for the bulk of a portable toilet company's expenses. By renting many portable toilets to the same location for a period of several weeks or months at a time, the provider can realise cost savings which can be onto passed to the consumer.